Ram Mudambi, PhD, Frank M. Speakman Professor of Strategy at the Fox School of Business, Temple University, Philadelphia, USA
Ram Mudambi is the Frank M. Speakman Professor of Strategy at the Fox School of Business, Temple University. He is also the Executive Director of the Temple CIBER. Previously he served on the faculties of Case Western Reserve University, the University of Reading (UK) and the University of North Carolina – Chapel Hill. He is a Fellow of the Academy of International Business. He is a visiting Professor at Henley Business School, University of Reading, an Honorary Professor at the Center of International Business, University of Leeds (CIBUL) and a member of advisory council of the University of Bradford Centre in International Business (BCIB). His current research projects focus on the geography of innovation and the governance of knowledge-intensive processes. He served as an Associate Editor of the Global Strategy Journal (2010-2013) and as an Area Editor at the Journal of International Business Studies (2013-2016). He is currently Editor of Global Strategy Journal. He has published over 80 peer-reviewed articles, including work in the Journal of Political Economy, the Journal of Economic Geography, the Strategic Management Journal and the Journal of International Business Studies. He has been a special issue editor for the Journal of Economic Geography, the Journal of Management Studies and the International Business Review. He serves on the editorial boards numerous journals. His work has appeared in the Harvard Business Review and The Atlantic magazine. His media appearances include the New York Times, National Public Radio and numerous local radio and TV programs.
________________________________________
Dominic F. Gullo, PhD, is professor of Early Childhood Education and Associate Dean for Research in the School of Education at Drexel University, Philadelphia, USA
Dominic F. Gullo, PhD, joined the faculty at Drexel University in 2009 as professor of Early Childhood Education specializing in both regular and special education with foci in assessment, curriculum development and in early language and literacy.  Prior to coming to Drexel, Dom was on the faculty at Kent State University, the University of Wisconsin – Milwaukee, and most recently at Queens College, City University of New York.  At Queens, Dom was a member of the department of Elementary and Early Childhood Education and on the Doctoral Faculty at the City University of New York Graduate Center.  In addition to his professorial role, he also has administrative experience as the Associate Dean for Academic Affairs and Program Chair for Early Childhood Education at the University of Wisconsin and as Deputy Chair at Queens College.  Dom received his doctorate from Indiana University – Bloomington in the Interdisciplinary Doctoral Program on Young Children.
While at the University of Wisconsin-Milwaukee, Dom was the principal investigator of the Milwaukee Early Schooling Initiative (Project MESI), an early childhood school reform project in the Milwaukee Public Schools.  Through Project MESI, comprehensive networks of support for children and families were developed to enhance their long-term development and well-being.  This was accomplished through the joint efforts of public schools, community-based childcare and other organizations, children's families, and an interdisciplinary group of university faculty.  Project MESI was a multi-million dollar, seven year project funded through a series of grants from the W.K. Kellogg Foundation and the Helen Bader Foundation.
Before becoming a professor, Dom taught for 5 years in the public schools at the prekindergarten and kindergarten levels and as a speech and language pathologist.  He was also a teacher in the Head Start program.  At the university level, he has taught courses in child development, assessment, language development and early literacy, curriculum, home, school, community relations, and research methods.  He is a consultant to school districts around the country and abroad in early childhood education, language and literacy, and assessment.
His research interests include studying the relative and long-range effects of full-day kindergarten and prekindergarten on children's achievement and social adaptation to school routine, particularly among at-risk and high-risk children.  He is currently doing research on risk and resiliency among young children who come from homes of economic poverty.  Using an ecological systems approach, he is building a model to predict what factors in children's lives will be predictive of long-range developmental, social, and academic success.
Dom serves on numerous national boards, and is a former member of the Governing Board of the National Association for the Education of Young Children.  Dom is the author or editor of six books, two early childhood curricula, over 100 research-based publications and 20 book chapters.  He has also completed writing the second edition of his book, Understanding Assessment and Evaluation in Early Childhood Education and is the Editor of the recently NAEYC publication K-Today:  Teaching and Learning in the Kindergarten Year.  He has presented his work both nationally and internationally.
________________________________________
Vlad Petre Glăveanu, PhD, Associate Professor II, Bergen University, Norway
Vlad Petre Glăveanu, PhD, is Associate Professor II at Bergen University, Norway, and Associate Researcher at the University of Neuchatel, Switzerland, and Paris Descartes University, France. He received his PhD from the London School of Economics and Political Science, UK, and published extensively in the area of the cultural psychology of creativity with a focus on collaborative creativity, the development of creativity, educating creativity and implicit theories of creativity. His work is presented in over 150 articles and book chapters. He has edited or co-edited three recent Handbooks (The Palgrave Handbook of Creativity and Culture Research; The Cambridge Handbook of Creativity across Domains; The Oxford Handbook of Imagination and Culture) and is currently editing the Creativity Reader for Oxford University Press. Other books include: Thinking through creativity and culture  (Transaction, 2014), Distributed creativity (Springer, 2014), Rethinking creativity (Routledge, 2015, co-edited) and Creativity: A new vocabulary (Palgrave, 2016, co-edited). He is Editor of Europe's Journal of Psychology, an open-access journal published by PsychOpen.
_______________________________________
Darlene Boyd, EdD, Director of the Gifted Students Academy, University of California Irvine, USA
Darlene Boyd, EdD, has been the Director of the University of California Irvine's Gifted Students Network for over twenty years. She received her EdD from Temple University and completed postdoctoral work at Harvard University. Before coming to UCI, Dr. Boyd served as Widener University's Director of the Gifted and Creative Studies program. She has served as an assistant professor of educational administration, educational policy studies and gifted education studies. She has also served as a school district Curriculum Director in the Rose Tree Media School District. Dr. Boyd frequently presents workshops on designing curriculum for gifted students. She has presented and published articles on gifted studies and strategies for enhancing creative productive thinking.
Dr. Boyd is a founding board member and past president of the American Creativity Association. She serves as a board member for several educational associations and has been a trustee for the Los Angeles Mirman School for the highly gifted. Dr. Boyd has served on the board of the California Association for the Gifted and the Orange County Council for Gifted and Talented Education. She has received distinguished service awards from both the California Association for the Gifted and the Orange County Council for Gifted and Talented education. Dr. Boyd has given workshops on creative problem solving at numerous universities. She was the keynote speaker for the Japan-USA Representatives' Meeting and Open Symposium to Promote Creativity in Tokyo, Japan and her work is published in the Japanese Technology and Economy Journal. Most recently, she has been the featured speaker at conferences at Singapore Management University.
Dr. Boyd's research on a Stage Theory of Creative Productive Thinking, has received commendation in the US, Russia, Italy, Japan, South Africa and China. She has been asked to speak in these countries on several occasions. Dr. Boyd is a sought after speaker in the areas of creativity, creative problem solving, creative productive thinking and gifted studies.
_____________________________________________
Tara Grey Coste, PhD, Leadership and Organizational Studies professor, University of Southern Maine, USA
Tara Grey Coste, PhD, is a Leadership and Organizational Studies professor at the University of Southern Maine. Her work focuses on refining the training processes that enhance creativity in teams and on teaching business professionals techniques to enhance their leadership abilities in multi-cultural, multi-national environments. She is a Colleague of the Creative Education Foundation, Leader at the Creative Problem Solving Institute, Visiting Scholar at Singapore Management University's Wee Kim Wee Centre for Cultural Diversity in Business, Co-Founder of the International Forum of Creativity Organizations, and former President and Director of Communications of the American Creativity Association.
---
 Kirpal Singh, PhD, Training Vision Institute, Singapore. Formerly, Associate Professor of English Literature & Director at the Wee Kim Wee Center, Singapore Management University, Singapore
---
Big Data Speakers
KEYNOTER: Dr Dom Heger, CEO DHTechnologies, Texas, USA
Presentation: AI Robotics – SLAM Status Quo and Future Directions
Simultaneous Localization and Mapping (SLAM) consists of the concurrent construction of a model of the environment (labeled as the map) and the estimation of the state of the robot moving within it. The past decade has seen major SLAM advancements and new SLAM algorithms. The bulk of work has focused on improving the computational efficiency while ensuring consistent and accurate estimates for the map and the vehicle pose. Further, some research emphasis has been on issues such as non-linearity, data association and landmark characterization, all of which are vital to move a practical and vigorous SLAM implementation forward. It is safe to state that we are at a point with SLAM where we can enable large-scale real-world SLAM applications and witness a steady transition of the technology into the main-stream industry. The ability to simultaneously localize a robot and accurately map its surroundings is considered by many to be a key prerequisite of truly autonomous robots. However, few approaches to this problem scale up to handle very large numbers of landmarks that may be present in real life scenarios. Kalman filter-based algorithms (as an example) require time that is quadratic to the number of landmarks to incorporate each sensor observation and hence scalability is a concern. In this talk, we analyze the current state of SLAM and consider future directions. By considering the status quo, we describe open research challenges and new research opportunities that deserve watchful scientific investigation. One of the topics discussed in the talk revolves around the impact that deep learning will or should have on SLAM. Actual demonstrations will support the discussion.
---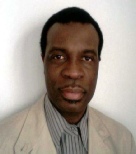 KEYNOTER: Dr Alain Biem, data scientist and consultant, was a former vice president of Analytics and chief scientist of advanced solutions delivery at Opera Solutions  
Presentation: Management of The Analytic Lifecycle for Big Data
The Analytic Lifecycle involves building, deploying, and maintaining a variety of analytic models, on a variety of computing platforms, for a variety of tasks. The Management of the Analytic Lifecycle for Big Data, at rest or in motion, is a challenging endeavor requiring the delicate utilization and leveraging of various Big Data platforms and software assets, as data evolve.   In this presentation, we describe the management of Big Data Analytics lifecycle as an essential part of the data lifecycle and as a pre-requisite in all Big Data viable solutions. We will use the IBM Big Data Platform, which is a stack of software assets, to illustrate specific solutions to issues related analytic lifecycle management.
---